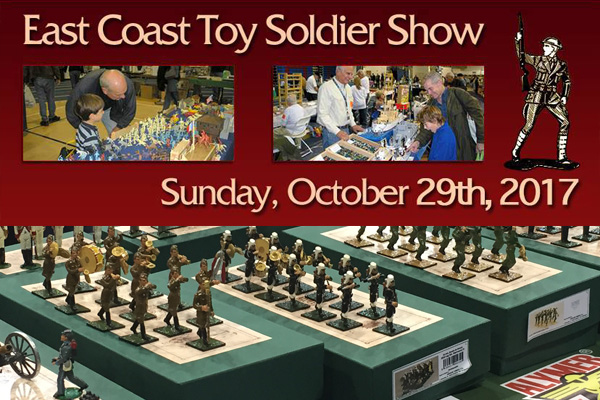 2017 EAST COAST TOY SOLDIER SHOW
29/10/2017
Volvemos a participar en el ECTSS o Hackensak show.
Esperamos ver allí a nuestros amigos de la Costa Este. Bill, tengo una sorpresa para tí...
¡Nos vemos en New Jersey!
We return to participate in the ECTSS or Hackensak show.
We hope to see our East Coast friends there. Bill, I have a surprise for you ...
See you in New Jersey!